The tool for Active Lessons Learned
Lessons Management Hub (LMH) is a web based tool, designed by practitioners to assist and co-ordinate your Lessons Learned program.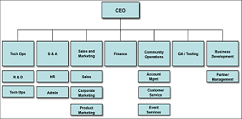 Licence
LMH ON PREMISES is a corporate licence with unlimited users. This encourages its use in wide-scale sharing and adoption of Lessons Learned.

The caveat is that all users share the same taxonomy and overall technical settings. Please discuss the need for additional licenses with us.

LMH CLOUD comes in a variety of levels to suit all purposes from single project to enterprise level.
Technical
The technical basis is
ASP.NET web site running under Microsoft Internet Information Service
Microsoft SQLServer database
If Single Sign On is required, access to Microsoft Active Directory or an equivalent Authentication Service
Within that infrasture, we are responsible for the web site and the database.